Doha: Qatar Foundation will host during December a series of events and performances to spotlight the culture, achievements, and inspiring stories of Palestine and its people as the FIFA World Cup Qatar 2022 showcases the Arab world to the wider world.
The events and performances will amplify Palestinian voices, starting with a storytelling and poetry event by activist Muna El Kurd on December 5, at the Cinema Hall in Multaqa (Education City Student Center).
El Kurd - who gained international attention in 2021 when she and her brother were detained by Israeli authorities during protects against the forced displacement of Palestinian families from their homes in Jerusalem's Sheikh Jarrah neighborhood - will share her own story and recite her mother's poems at the event, which will take place during GOALS, an exhibition where storytellers are providing their perspectives on the FIFA World Cup, football in Qatar, community, and culture.
And Palestinian performers will be center stage at Qatar Foundation's D'reesha Performing Arts Festival, which is being held at Oxygen Park and Al Khater House in Education City from December 11-17 under the theme of 'Travel and Adventure' and will bring the local, regional, and international community together to celebrate creativity, Arab culture and heritage, and the Arabic language.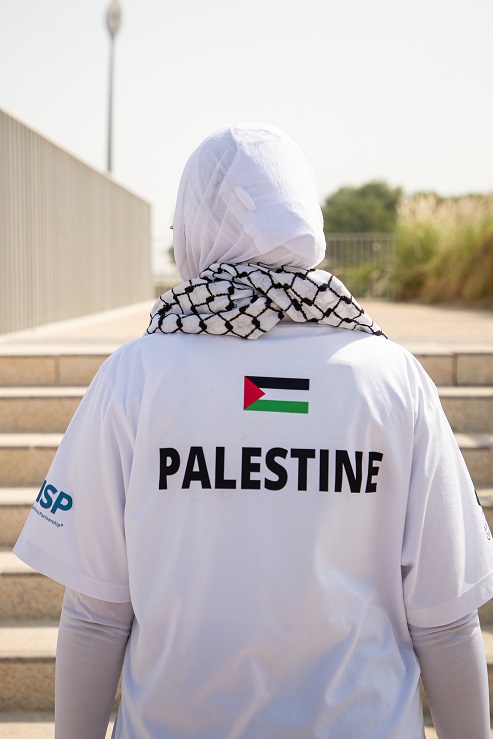 On December 12, Palestinian singer and producer Dalal Abu Amneh, who is also a neuroscientist, will, for the first time, combine her love of music and science into a single performance, while on December 13 and 14, D'reesha attendees will be treated to performances from Banat Al Quds, a choir and instrumental ensemble comprising 38 young women whose family roots lie in Al-Quds.
On December 15, 13-year-old Palestinian rapper Abdulrahman AlShanti - better known as MC Abdul - will perform at D'reesha, with the teenage artist from Gaza demonstrating how he uses his music to spread a message of peace and unity; and on December 17, a Poetry Majlis will be held at Al Khater House, discussing topics relevant to Palestine and the Arab world through poetry and welcoming poets Rawdah AlHajj, Anas AlDoghmem, and Dalal alBaroud.
QF production Doha Debates is also holding a December 15 townhall event focusing on the lived reality of Palestinian national identity, and exploring it beyond a purely theoretical approach, with Palestinian activist Ahed Tamimi; Dr. Tariq Dana, assistant professor of conflict and humanitarian studies at Doha Institute for Graduate Studies; and Palestinian American actress and comedian Maysoon Zayid. The event will be moderated by Palestinian-American journalist Dena Takruri, of Al Jazeera Media Network, with a number of Palestinian students and youth participating in the on-stage discussion.
During the FIFA World Cup Qatar 2022, the Doha Debates Portal has been part of the FIFA Fan Festival in Doha, connecting fans and visitors with people in locations including Gaza with the aim of sparking dialogue on key global issues.